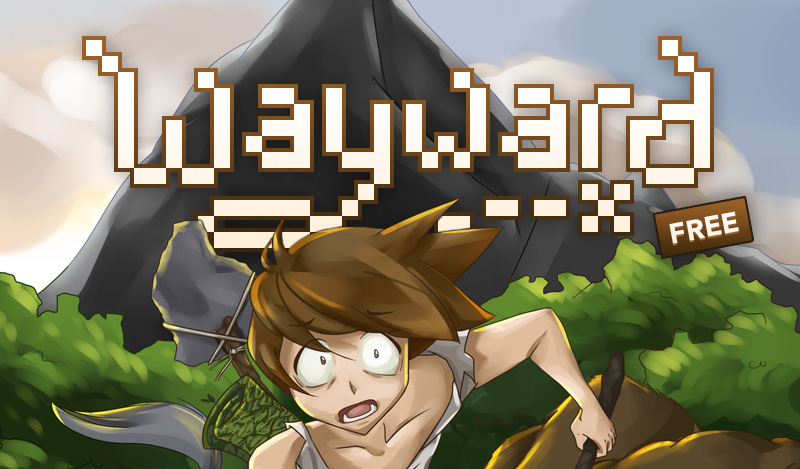 As many (if not all) of you know, Wayward beta 2.0 was launched on Steam last week. We're actually already up to 2.0.2 with 2.0.3 underway. It's been a crazy few days for us, but I'll probably save that for another post.
Today, I just wanted to highlight the fact that Wayward as it existed before 2.0 remains available online for all to play, for free, hence the renaming to Wayward "Free". We didn't have the opportunity to showcase this amidst the launch of 2.0, but this free version also got an update, which is why the version number bumped up from 1.9.2 to 1.9.3.
Here's the 1.9.2 to 1.9.3 changelog:
Fixed a bug that didn't allow you to see all the hints if using "Previous Hint".
Fixed a bug where repairing/reinforcing an item would not remove red durability marker.
Fixed all container errors possibly.
Removed all old references/links from hints/help.
Fixed an error displaying when hovering over/using Ectoplasm.
Fixed an issue where Bedrolls were not giving a sleeping bonus if they were in first inventory spot.
Fixed items not reducing in durability if they were in the first inventory spot.
Fixed an error if you tried to preserve on empty tile.
Fixed an issue where the Black Powder message was not used at all.
In comparison, check out the changes from 1.9.2 to 2.0: http://www.waywardgame.com/changelog
This free version will remain free forever, but you probably won't see any further significant changes to it. Maybe, things here and there as needed. The source code is technically available for tinkerers and modders to play with, or even fix possible future issues.
The Wayward Mods section also will also remain to exist and be updated as needed.