Hey all,
Thanks for taking a look at our 7th newsletter. Oh ya, and also happy Wayward anniversary! We have some news to share on beta 2.9 as well as information on how you can help support the project going forward as we approach some really big game-changing milestones for Wayward development.
Steam Broadcast & Live Q&A
As this post goes live, I'll be testing the Steam broadcasting waters so to speak with a live Q&A while playing some Wayward instead of the normal Twitch streaming I do. Tune in now (for the next couple of hours)!
One Day Sale
If you are reading this, then you are lucky enough not to be reading this newsletter on Steam. Which means, you will know that we are offering Wayward for -30% off for one day only via our website and the Humble Store which will give you a Steam key as well. We will have this offer on Steam as well down the road, but due to some oversights, we can't offer it at this time over there.
Beta 2.9 Teasers & Information
Traveling
Coming up in beta 2.9, we will see the ability to travel to new sets of islands without losing your current save and world, essentially, leading to infinite world generation and exploration.
Ice Cap
Here's a sneak-peek at the new snowy biome. It's one of three themes for new island types. Each island type will feature new content, resources, and many things unique only to that island type. Beta 2.9 will feature arid, ice cap, and coastal island types for starters. We'll be working on more as we go as well.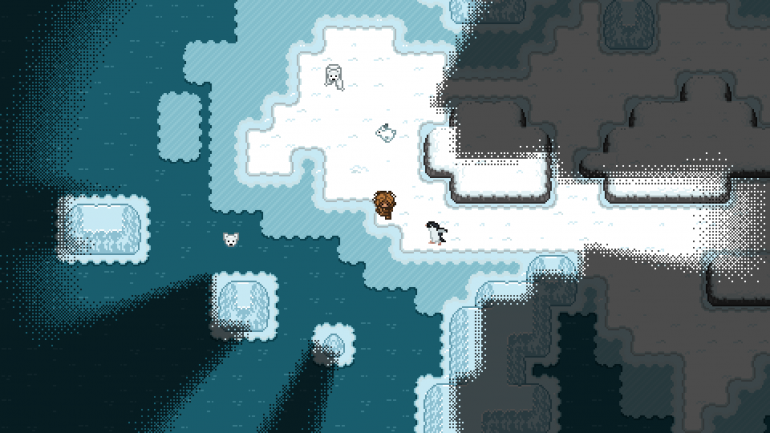 Arid
Although the desert biome has always been present in every set of islands, it will now be much more fully featured with its own unique resources and cave system. Something worth traveling for!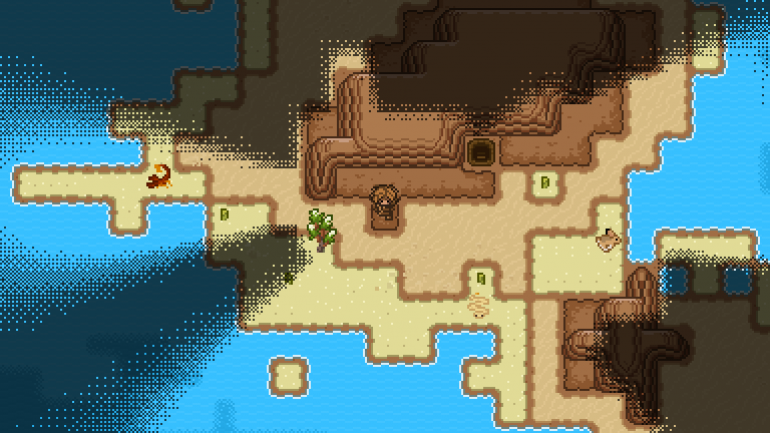 Usually we have everything we are working on available on our development branch. With this one, we are going to wait a bit before pushing it out for everybody to test and play with as there will likely be some game breaking bugs that we want to iron out first. Stay tuned for that!
Supporting Wayward
Wishlist & Follow
First of all, if you haven't already purchased Wayward, make sure to wishlist it for the future, especially if you are one of those waiting for a non-early access release (or just waiting for a big discount) before taking the plunge. If you already have bought it, make sure to give us a follow so you can keep up with all the news and releases we announce on Steam (like this newsletter).

Tagging
Steam recently added a bunch of new tags in order to label games more accurately. Due to the tumultuous history of the "roguelike" genre, we now have a "traditional roguelike" tag that properly describes games like Wayward. You can help us categorize Wayward (and any other game) with the proper tags by editing them on the store page here:

Here's all the tags that I found (arguably) fit Wayward when looking through them all: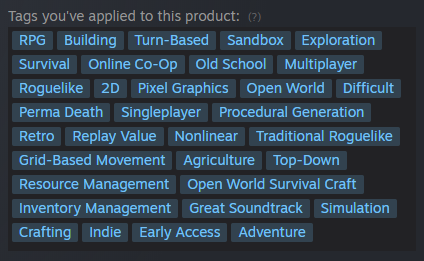 Reviews
If you haven't had a chance to leave us feedback, make sure you write a review on the game. We use review feedback as one of the ways to improve the game and add more to our ever-growing to-do list.
If you've already reviewed the game, make sure to upvote any reviews you find helpful as this helps show more useful reviews to those deciding on purchasing the game or not.
Community Features
Save Games
Ever since beta 2.0 when we first released on Steam, we have had support for Steam Workshop-based saves. You can see everybody's uploads here.
Explore somebody else's world, or upload your own via the in-game export featured in the load game menu: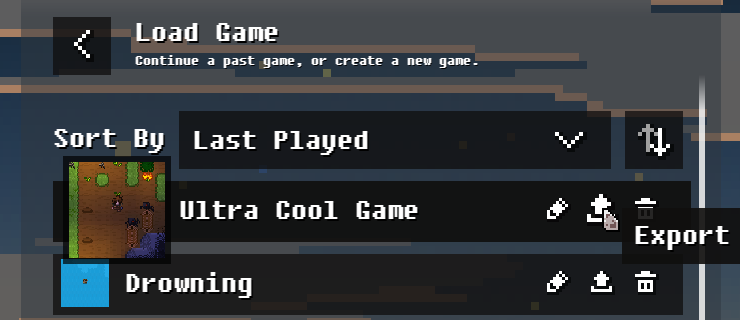 And choose the "Steam Workshop" option to share your creation or world. It's always fun snooping through other player's giant walls of wooden chests.
Screenshots
Taking a screenshot of your in-game creations is probably the easiest way to create community content for Wayward, not including all the time you spent building those floors and walls…
Here's a few of my recent favorites from the community.
AI Player 2 finishes their base: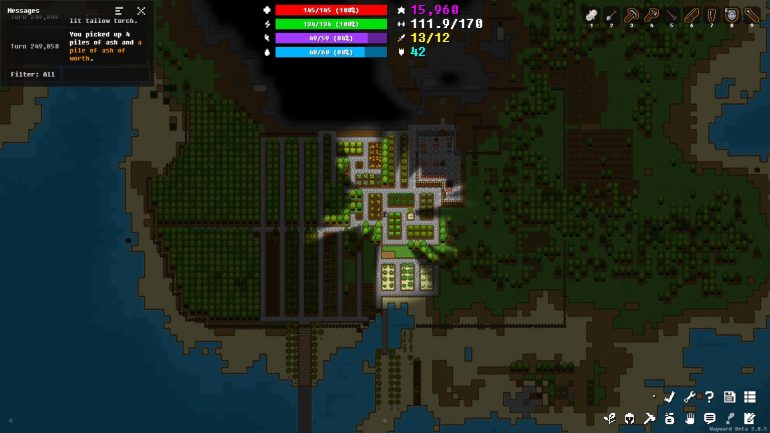 eXp術 reaches the iron age: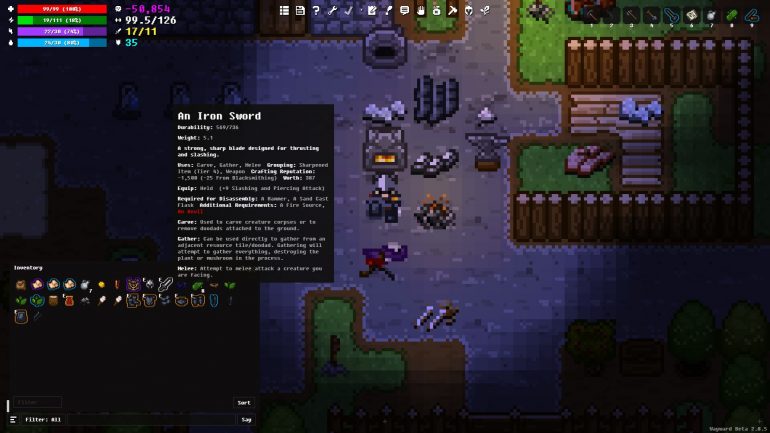 Mr. Rogers cries in slime tears: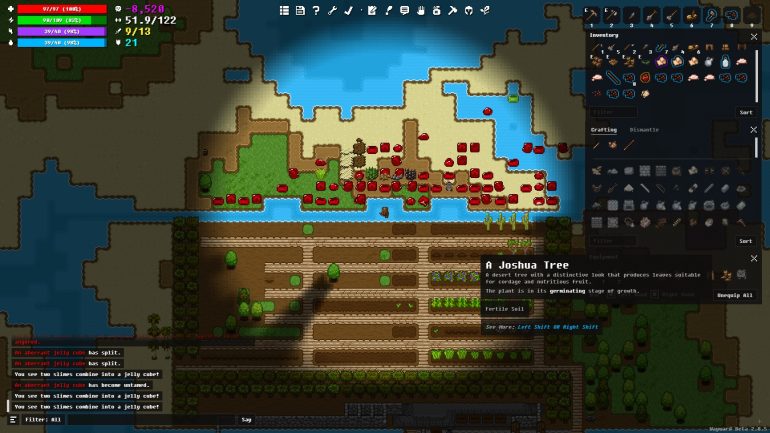 GhettoVan shows off their island moat: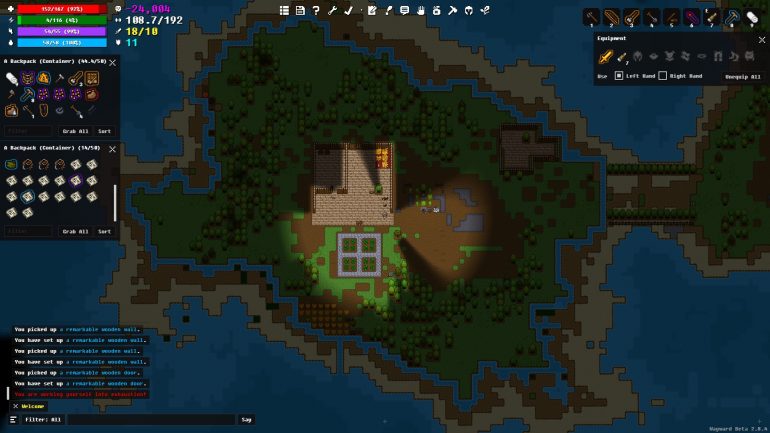 Discord
The largest gathering place for our small community. If you haven't joined already, make sure to do so here.
Steam Chat
If you are looking to chat with the Wayward community on a much smaller scale and without a separate application, then your best bet is the Wayward Steam chat. Join the chat here.
Feature Voting
If you haven't already checked it out, make sure to visit the feature voting page on our website to vote on upcoming features.
It's looking like the next, next release is going to be dungeons, but it's a bit too early to say for sure. Dungeons are one of those "really big game-changing milestones" I was talking about.
I hope everybody is doing good, well, as good as they can be at the moment. Stay safe!
Stay tuned and thanks for the support over the years!