The following is a listing for all the submissions and winners for the Content Contest. Thanks to all who entered!
---
Vossk shows us how to not battle the kraken in comic form: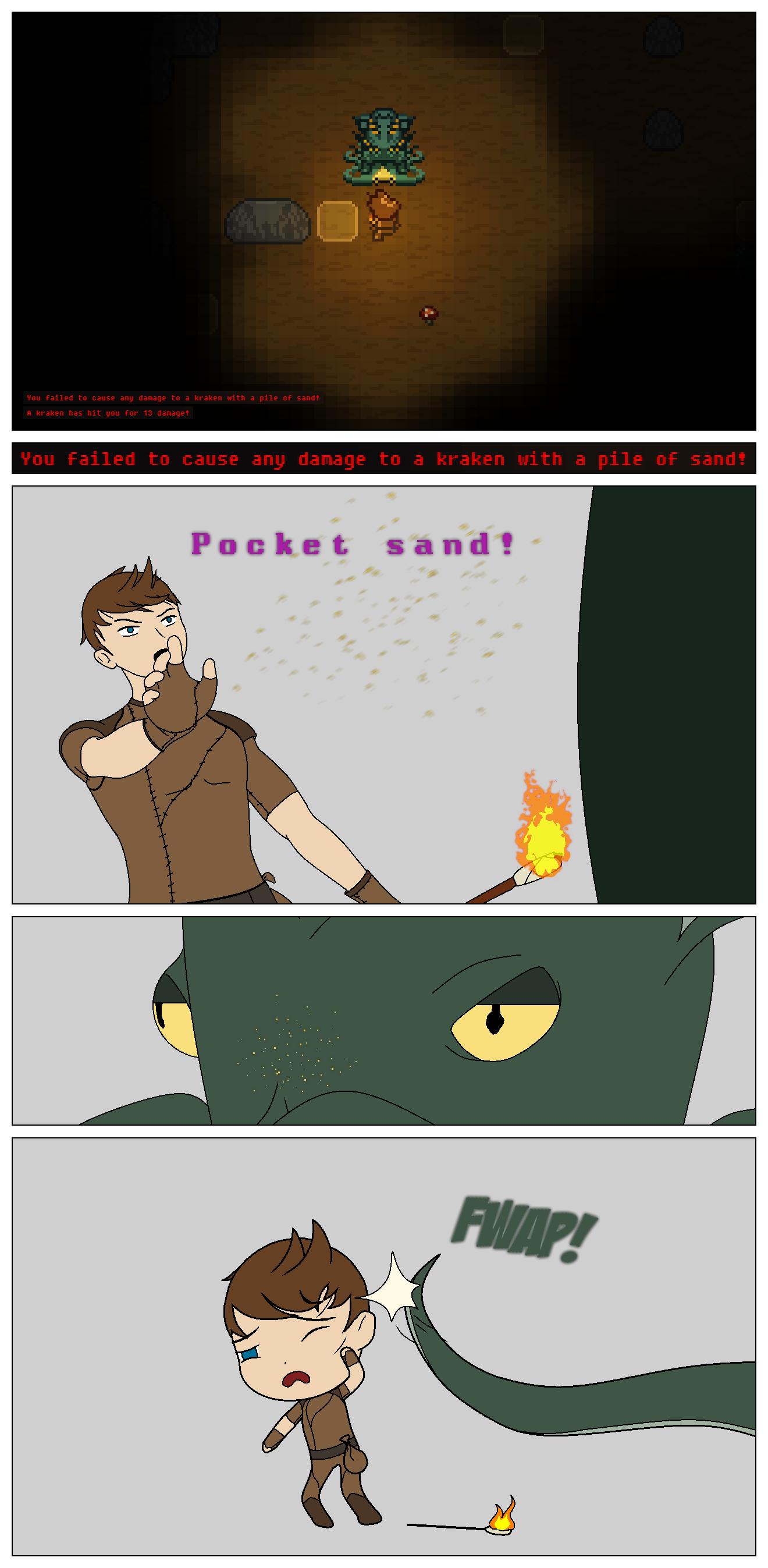 This submission won first place!
---
Warrior of Ruin presents a common Wayward story:

This submission won second place!
---
Syntria tries her hand at capturing the majestic afro hairstyle: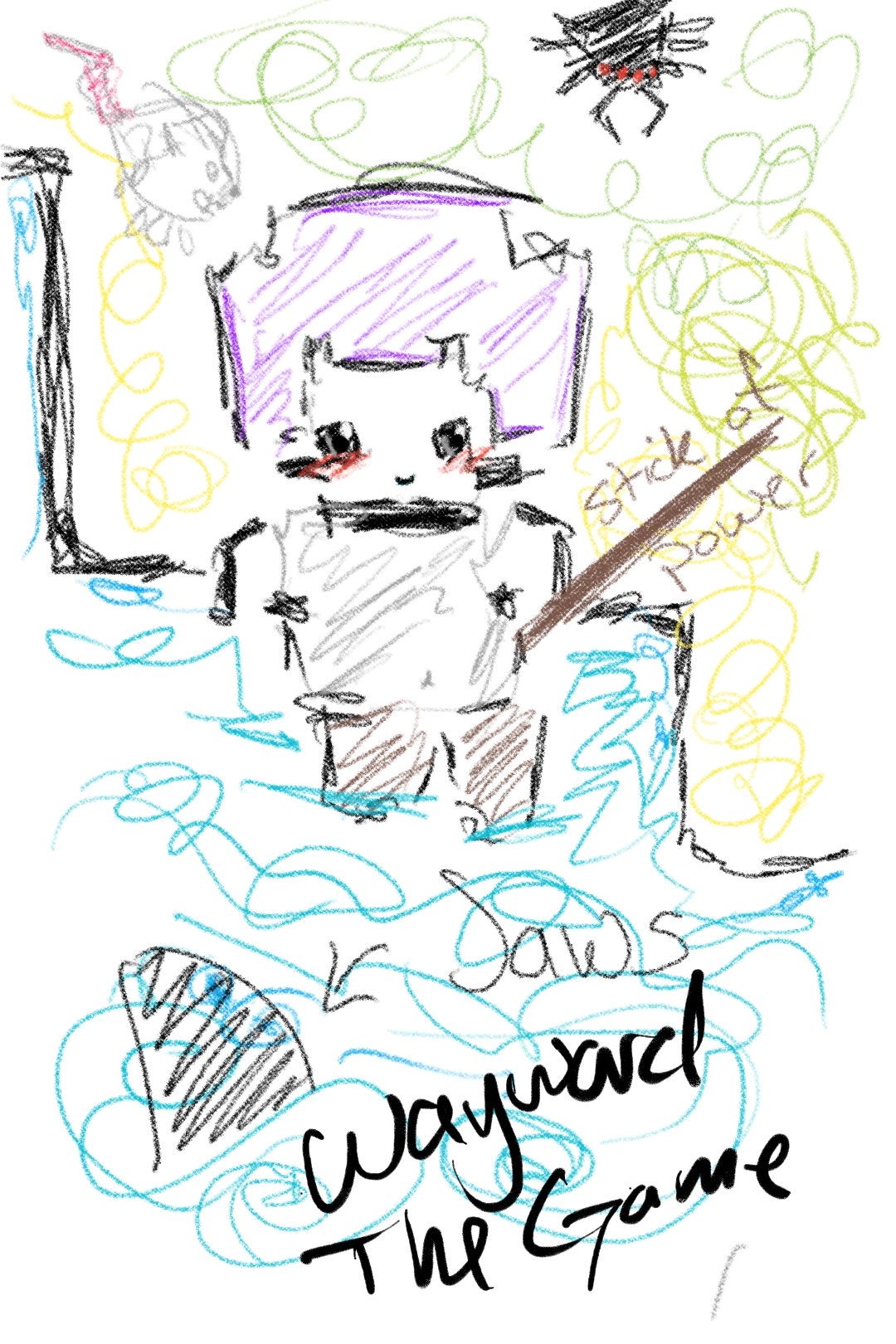 Then later, capturing Wayward in it's true provocative-anime form: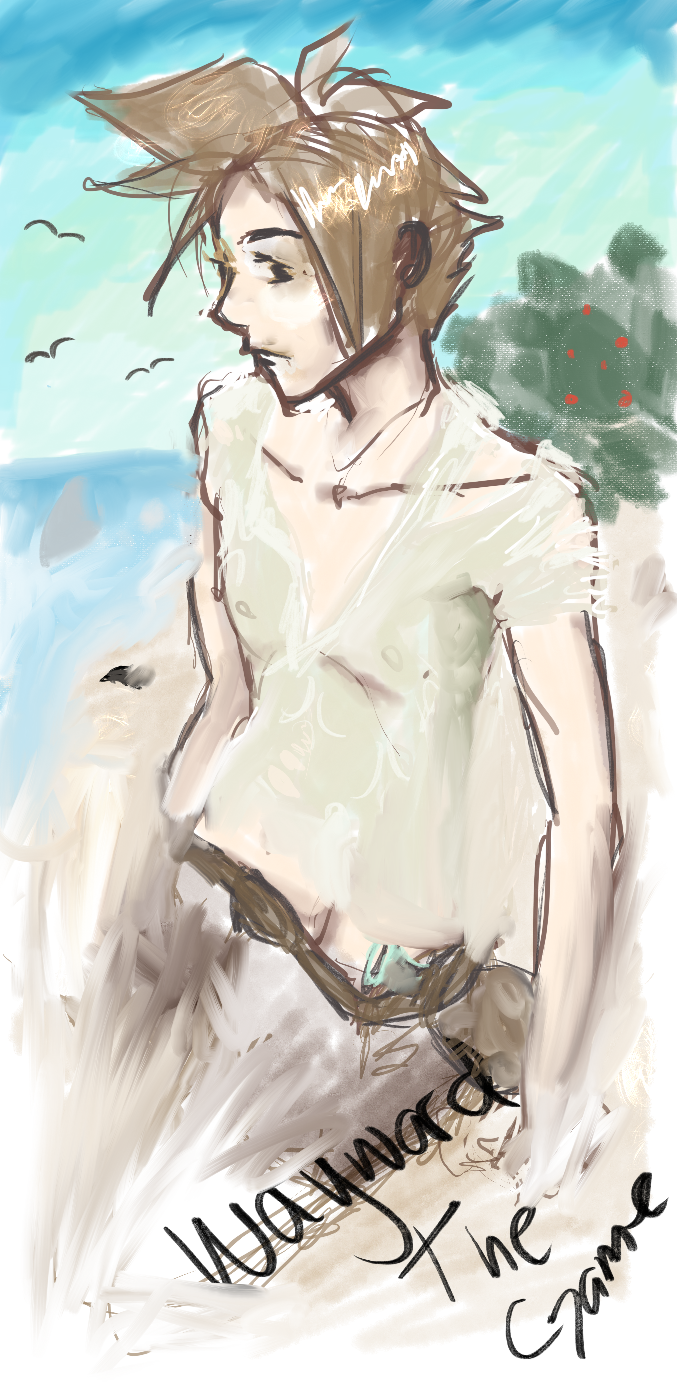 This submission won third place!
---
Adrien S. Enzo tries his hand at spriting some creatures, items, and other things:

Then later shared with us a splendid Wayward meme: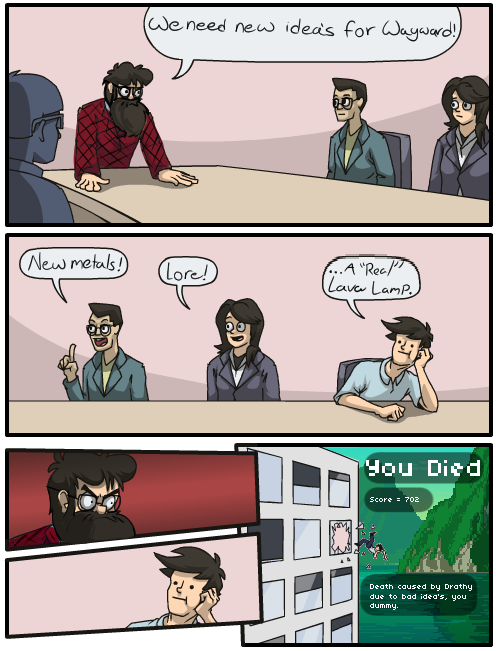 This submission won fourth place!
---
*\(o_O)/* showcases a quite meticulously constructed garden and storage warehouse:
This submission won fifth place!
---
Valdig shows off a hefty multiplayer base: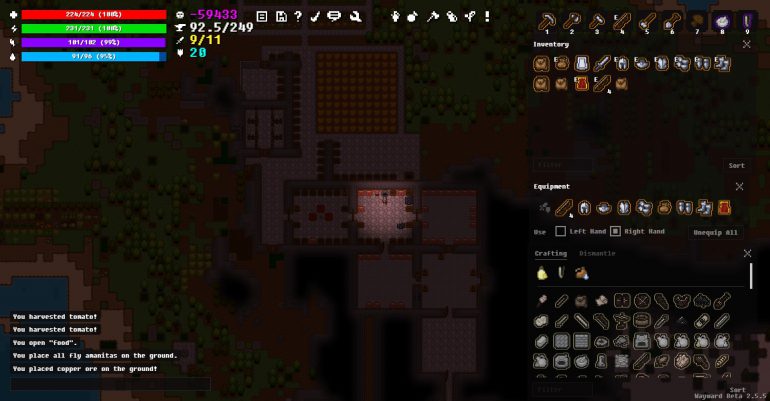 ---
Giovanni goes old-school and becomes a true cartographer and stitches his world map together: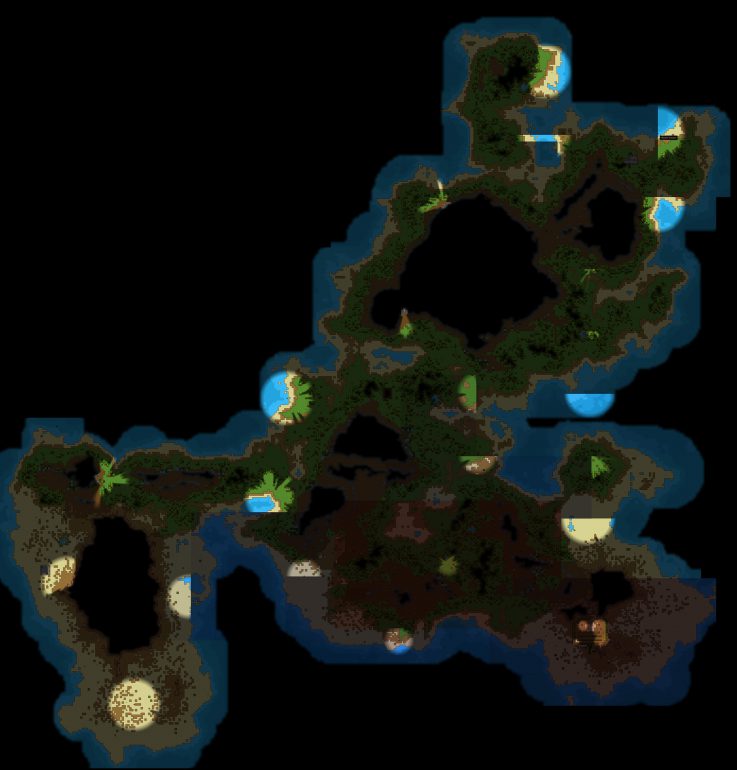 ---
Firelion spams us with a batch of fresh Wayward memes: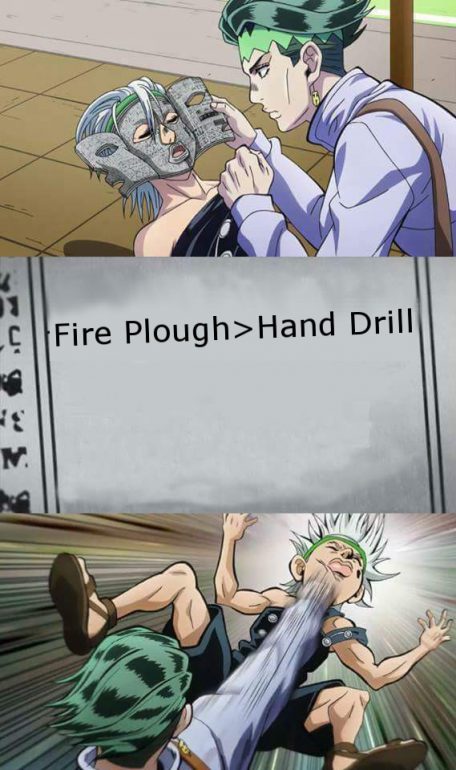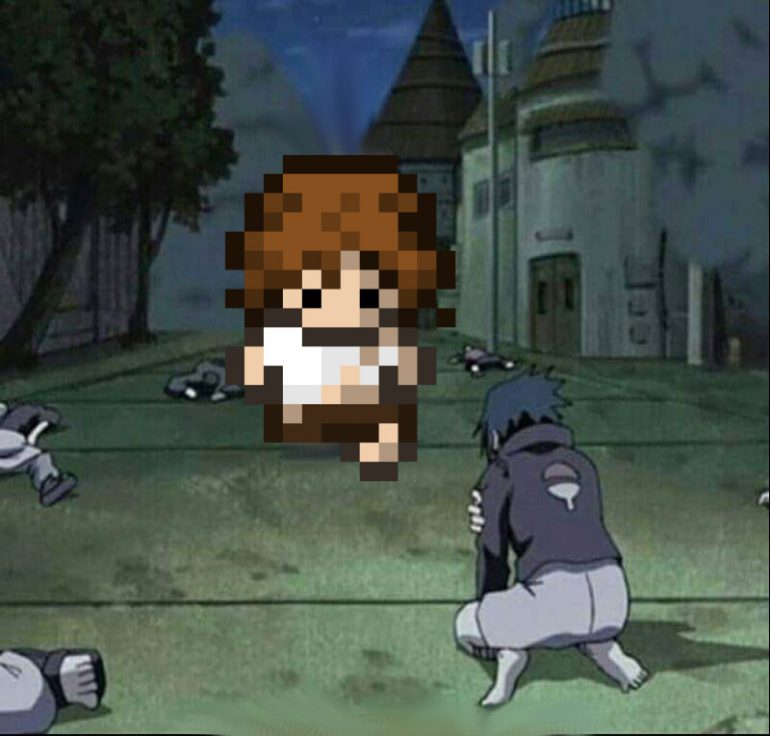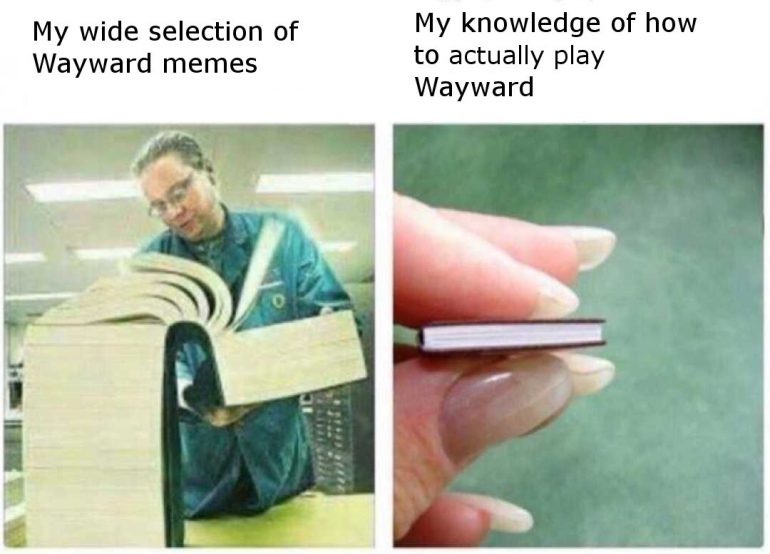 ---
Zazyman shows us the importance of a healthy diet of… just pineapples.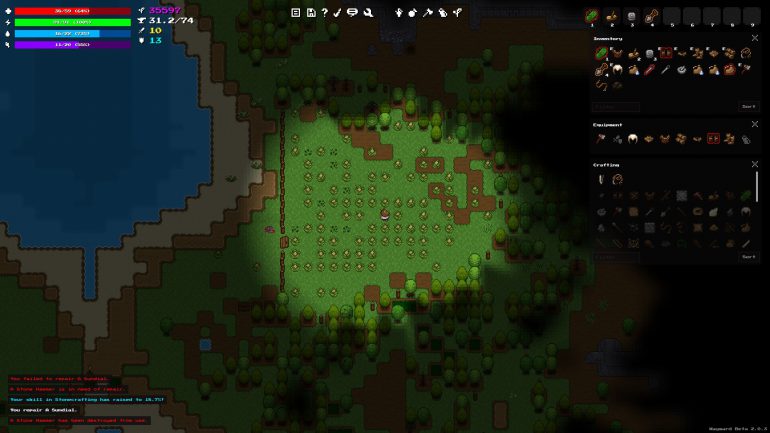 ---
Dead Man Drifting shows off an epic abode: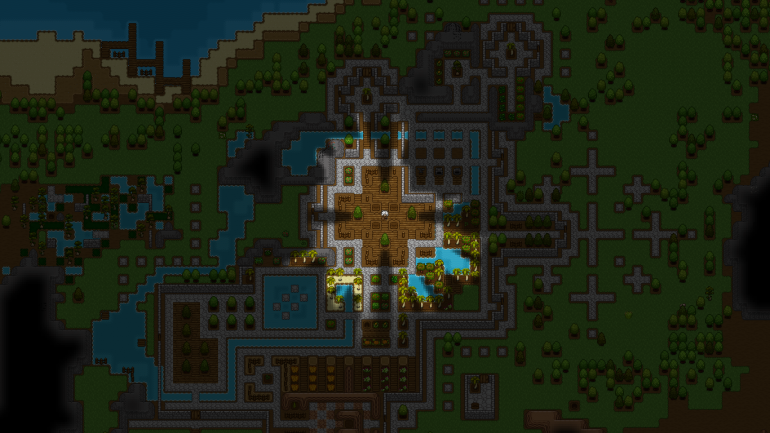 ---
Tomasz shows us his favorite item: