A large complaint both personally, and from the players is the world/map. Current major issues with system now:
Sometimes a map can just be desert or non-desert biomes or very small ratios of either.
Lack of persistence with your map – travelling or swimming to a new one erases your old one.
Sometimes islands can be too big or too small in general.
General lack of attachment and immersion to your map due to being able to spawn a new one easily.
Lack of proper or forced variety.
If you have been playing Wayward for awhile, you will know that the world map has gone through some pretty crazy changes during development. Through part of the alphas, the world was infinitely generated as pieces or chunks but lacked a lot of detail or maintainability and had many of the same problems above. Next was the static map that while properly designed and balanced, lacked a lot of depth most people come to expect from roguelikes. The next iteration was what you see now. A large set of biome-centric islands with caves underneath (using pseudo z-axis).
Let's take a look at some inspiration for another new system to address the top issues.
Dwarf Fortress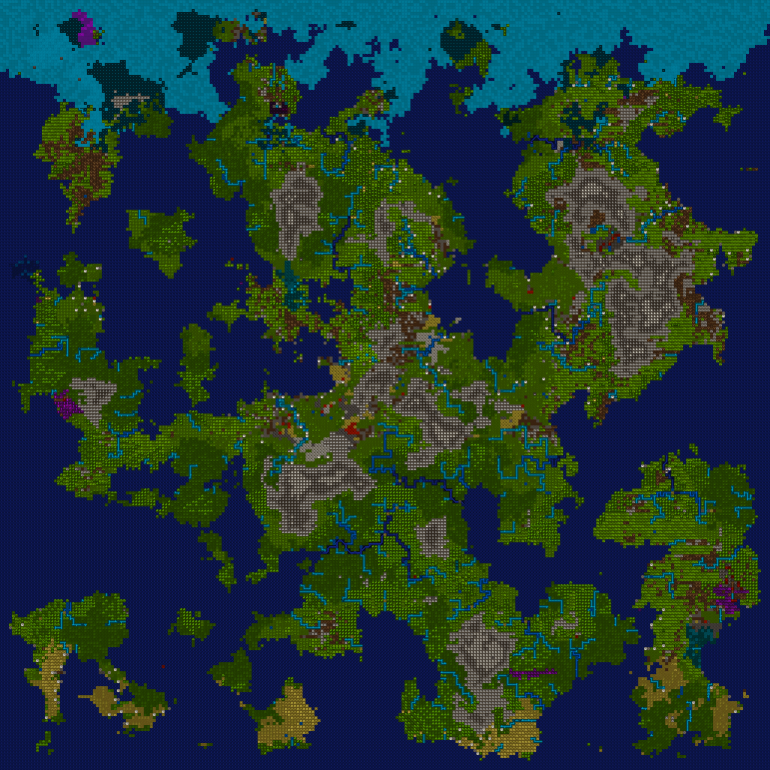 I love the variety in Dwarf Fortress worlds. Although Wayward technically has more realism/variety in the tiles themselves, the world itself looks more cohesive and varied in environments. Using this map I get all sorts of fun and crazy ideas on how to fix the current system. Let's take a look at some more:
Ultima Ratio Regum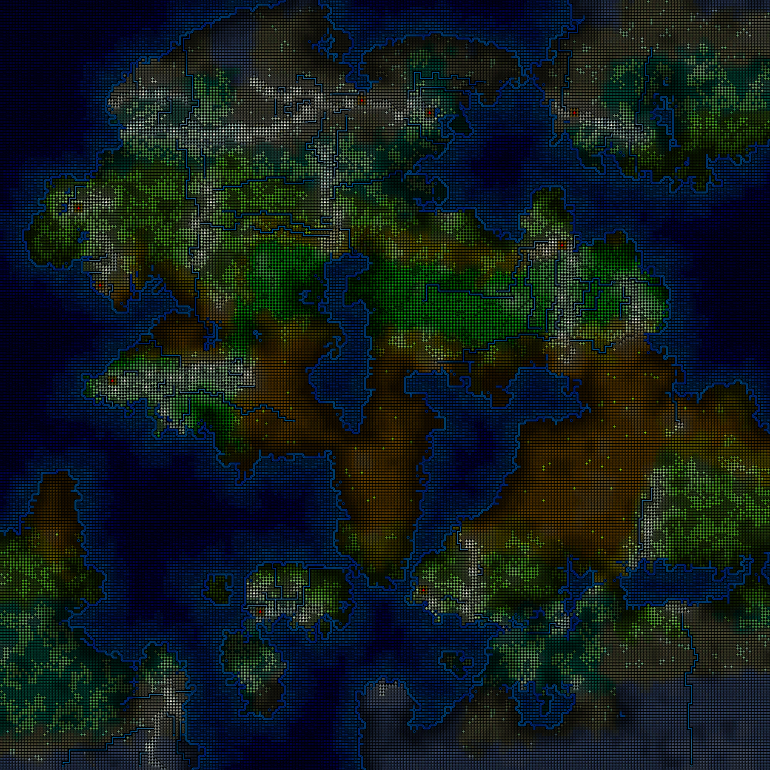 This world generation from the upcoming roguelike, Ultima Ratio Regum is also quite beautiful. Kind of like a nicer, more biome-realistic version of Dwarf Fortress.
Minecraft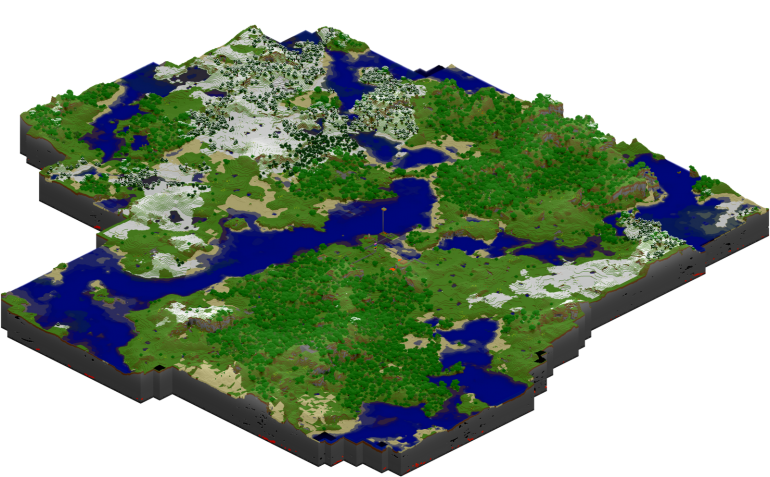 What, you didn't think I'd forget about the big "M" did you? Minecraft has some of the nicest world generation out there for sure, especially for what it's aim/purposes are – creative sandbox goodness while sometimes not being too caught up in the realism (although it's getting better and better in that regard).
Upcoming Resolutions
Generate a full world (instead of just islands). Roughly 2-3 times larger than current "maps".
Have guaranteed environment diversity and biomes. Swamps, tundras, forests, jungles, deserts, etc.
The world is the world, no swimming off to another part or travelling away – this new big world is yours, and yours for good.
Here's just a few sample Wayward maps (as of Beta 1.0) just to give you an idea on what your maps are looking like now.
Actually, it's a good starting point for what I need to do. I still love the look of some of these generations, it's just too bad that they are so random sometimes.
Expect these changes and more coming up soon!