Happy Wayward Day! Okay, well, not quite. Due to some scheduling conflicts, we are a "few" days from April 22nd. For the 3rd year of Wayward on Steam, we are offering our best sale yet at -30% off for the next 24 hours on Steam or through the widget on our website.
We are still hard at work on beta 2.8, but we thought we would spoil a few upcoming features and announce a new feature voting page on our website.
Feature Voting
In the past, we have shared interactive polls (using the poll.ly service) for players to share what they would like to see next in version of Wayward. Unfortunately using this service resulted in some vote manipulation, dodgy submission, and less than ideal ordering and sorting features.
Check out the new feature voting page here: http://www.waywardgame.com/vote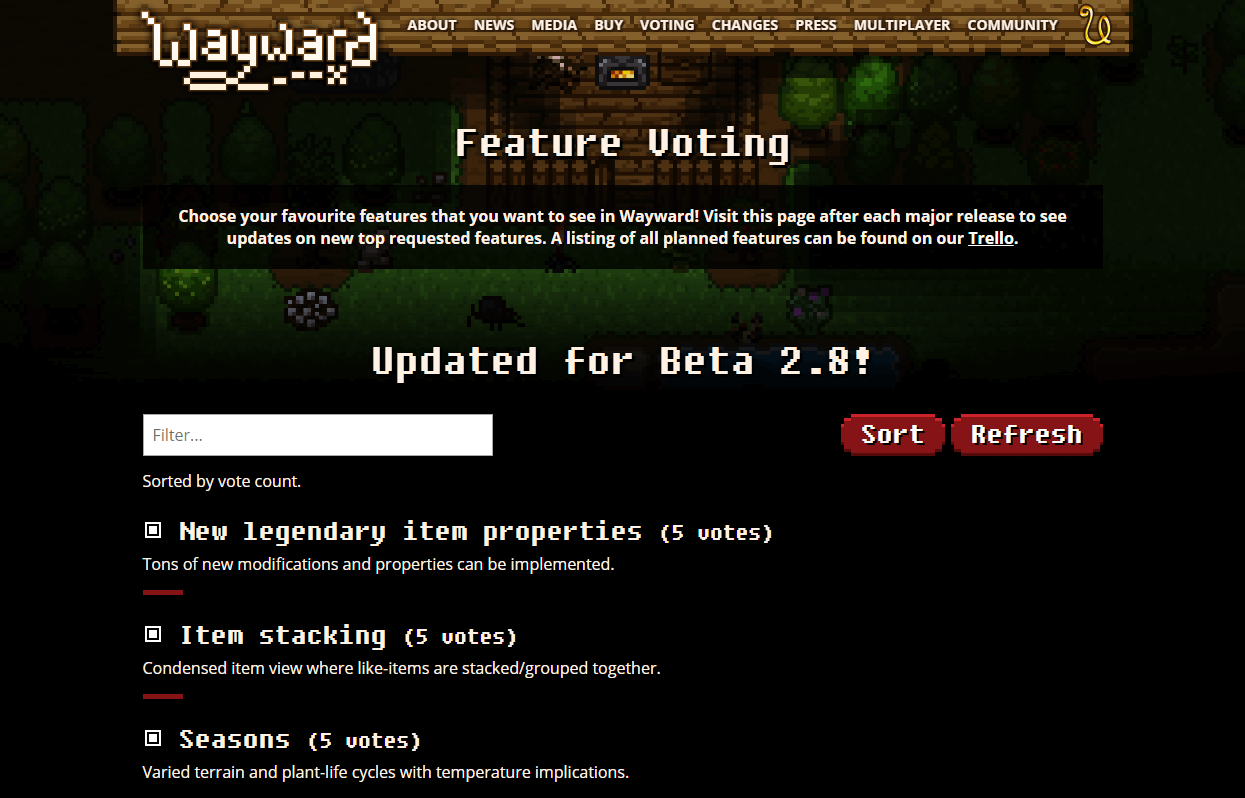 We ensured the most popular features are available for voting since submissions are no longer available through our new feature voting page. We aren't removing the ability suggest new features of course, rather just "approving" them on our end before listing them. Please share your suggestions via our forums, social media, or chat as per usual. Please also check out or Trello to see a full listing of submitted ideas and future plans: https://trello.com/b/PWX1Hpjn/wayward-todo
Water Still Changes
Stills will no longer require containers to craft them, meaning, if you want, you can use a single container for desalinating water. You can now spot visually exactly what container is attached to each and their fullness state (in the case of glass bottles and waterskins).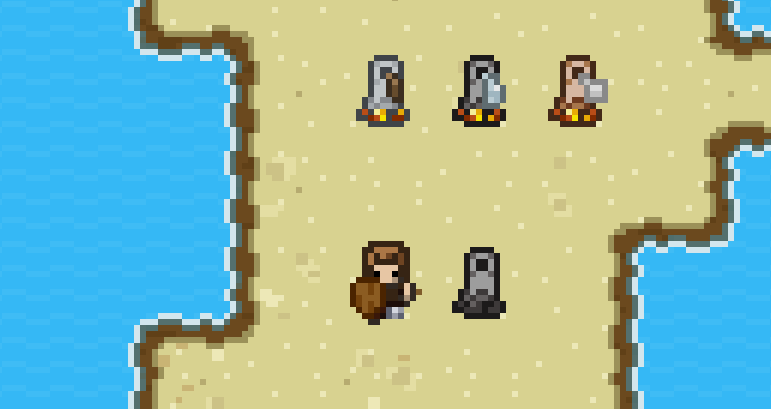 You can now attach and detach containers as you want as well as drink directly from the still.

Item Refinement and Weight Bonuses
A large part of the mid-to-late game of Wayward is managing item weight and starting to think about crafting items using the lowest weight components. While this is an intentional system for players to min/max, we wanted to introduce another strategy. Crafted items with higher weights will now provide bonus max durability. Additionally, a new system called "refinement" has been implemented through the use of new metal "refinement tools", which will allow you refine most items, reducing their overall weight at the cost of some maximum durability (which can still be increased through reinforcement). With all these new systems, players can strategize which they want to focus on: weight or durability, or even somewhere in the middle.
This image shows weight and durability before/after refining and how many refines were used (not all are maxed out in the example). The maximum refinement depends on the item and at what weight it started at.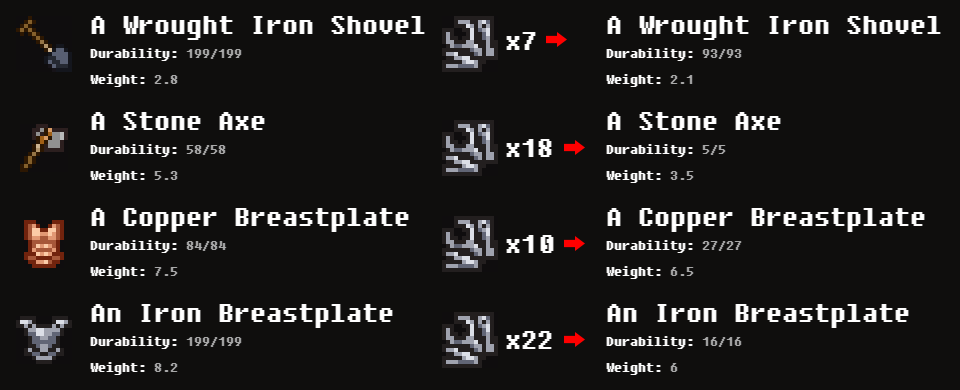 And of course, you can still reinforce the item's durability back to optimal values with a lot of glue!

Here's a showcase of how weight can now affect maximum durability:

Scale Armor
Leatherworkers rejoice! You can now work with more than hides and look extra stylish while maintaining quite competent defense values – comparable to copper or wrought iron, but a lot less heavy and durable.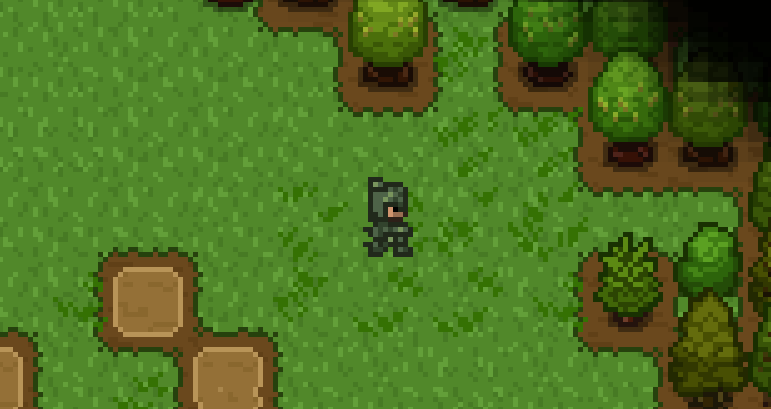 These features and more are of course available to test and try out on the development branch. You can find more information on how to do this here: https://steamcommunity.com/sharedfiles/filedetails/?id=721479594
Stay tuned for more reveals and updates!