So, yesterday, Steam approved another huge batch of games (100), and in doing so, placed Wayward up to #48 in 1387 games currently on Steam Greenlight. That is really good news for the future development of Wayward as you can imagine. This definitely puts some "fire" under me to work even harder on Wayward (it's currently still a hobby project) and stay up a bit later each night, hah!
If you haven't voted yet, please do so! Every vote helps! Already voted? Leave a kind comment, or just say "MINECRAFT CLONE!" like everybody else (just kidding, don't do that, haha).
It's also been awhile since I did a full preview post, so here goes:
Earlier in the month, I teased some new status effect graphics: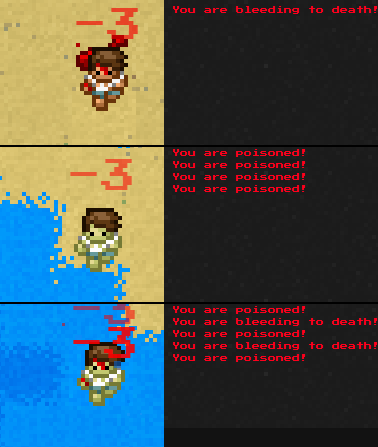 This will make it easier to see that you are going to need to bandage or cure yourself, quickly! Especially because of this change:
Poison, bleeding and burned status effects are now have randomized damage and scale with your strength. Equipment now taken into account for burn damage and can absorb some or all of the damage.
You can also expect some new status effects coming up in 1.7+ as well.
I have also been testing proper tile mapping which will give the game a less amateurish look, and take away from that very rigid "grid" feeling. This isn't 1.6 stuff, but you can see what I mean in the screenshot below: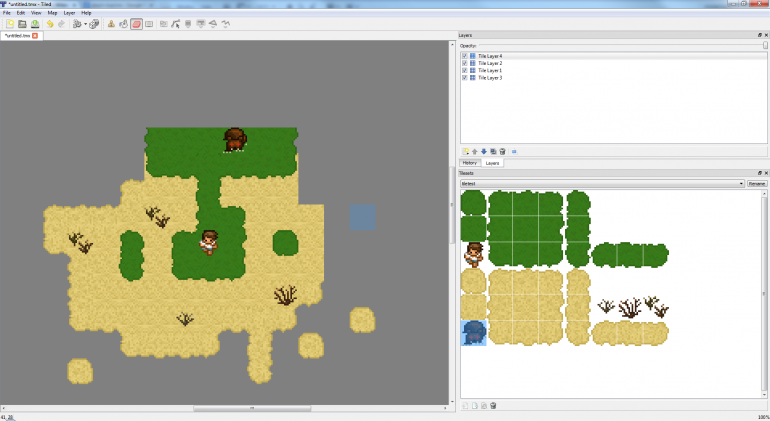 This example is very basic and doesn't show the true visuals of a dynamic tile mapping system, but I hope you get the picture.