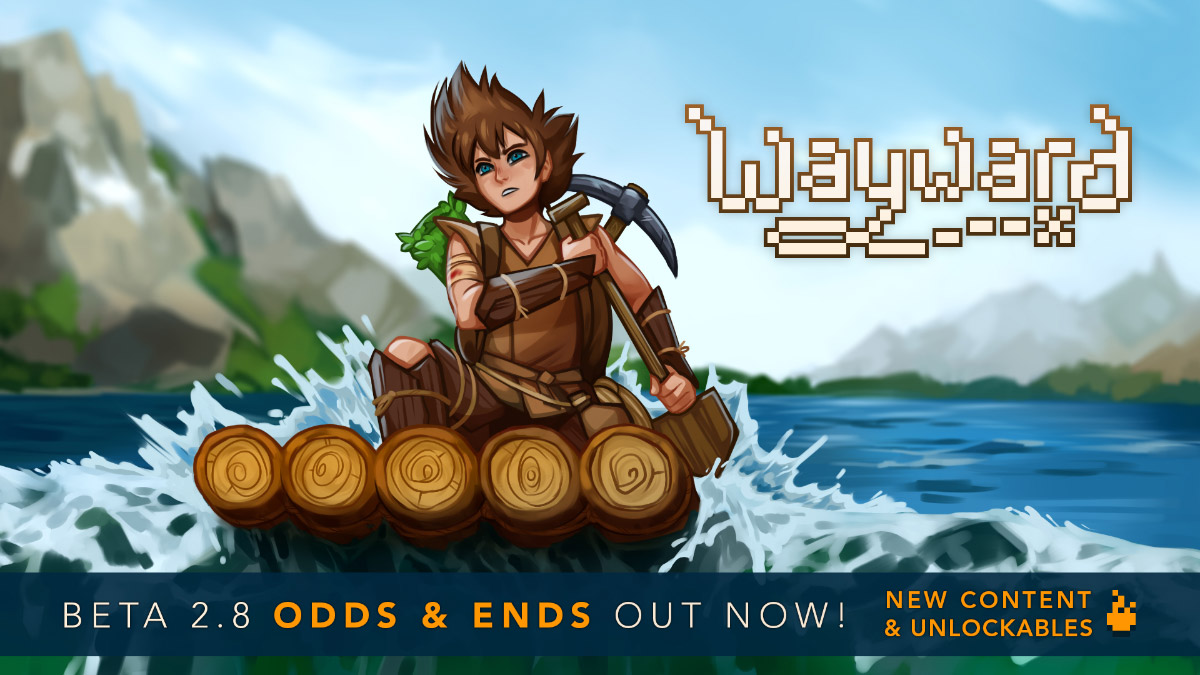 Sorry about that wait! The next major Wayward update is finally upon us! To help celebrate the release, Wayward is -25% off for the next 7 days.
This release we focused on many improvements and a new unlockable system for added replayability. There's not really a theme here to speak of, hence the naming of "odds & ends". Some of the stand-out additions include:
Introducing "Milestone Modifiers", a new form of unlockables. Toggle-able modifiers are granted upon the completion of milestones (in-game achievements).
Added a new "refinement" mechanic to reduce item weight at the cost of durability using special refinement tools.
Three new creatures added, one with a unique mechanic and use in the late-game. SECRETS!
Stills will no longer require containers when crafting. You will now be able to attach/detach the container (with added visuals) to the still and gather water or drink from directly.
Added scale armor, crafted from reptile skin using the leatherworking skill.
Over 30 new items and crafts added with three new legendary properties.
The preview video shows a few more notable features:
Our plan with the upcoming 2.8.x series of patches is to continue to improve these small and large areas of the game, smoothing everything out to make way for something big with 2.9. We aren't entirely sure what we want to focus on quite yet, but there's a few things on our short list based on what players voted for on the new feature voting page. Make sure you vote on what you would like to see in the game next!
We're in it for the long haul, and not in Valve's Artifact version of "the long haul". Thanks for sticking around!
On with the mega changelog: