Graphics are a constant talking point in games. Most of us in the indie scene know about things like "retro" and pixel graphics, but even within the community, there's a hatred towards them by some. I think the general consensus is that people find them too common in indie games or show a lack of originality. Wayward does it out of necessity, to push content faster. Wayward would never be as deep as it is now if it had AAA graphics; it's just not realistic. It probably also wouldn't be very fun because the mechanics would need to be so complex as to interact within a 3d environment. Content over art has kind of been a roguelike tradition, and I don't see that stopping.
That being said, I'd love to see improvements to the art, the ui and the general game graphics. Recently, I got Dusty to mock-up some "HD" graphics for Wayward. Here's a screenshot of them actually in the game:
Please note: this is a mock-up concept. Not finalized art.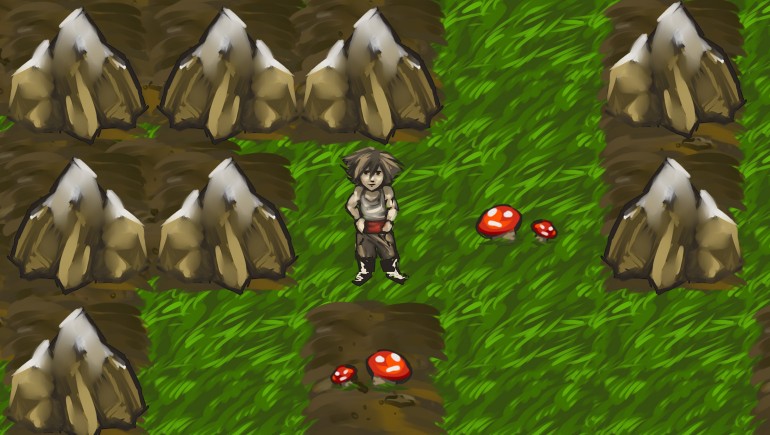 As you can see, Wayward supports non-pixelated graphics very easily. Just add water (and art)! Even though it works out of the box, it may look a bit strange. This is because there is no support for tile mapping currently. Tile mapping is that thing in games that adapts graphics based on what they are near. Here's a mock-up that shows what it could look like once tile mapping is implemented:
So, less square grid looking! Tile mapping won't only be an improvement for "HD" graphics in the future, but also for the pixel art style as well as I briefly showcased here.
Who knows, maybe Wayward will even eventually have a full HD graphic set. Don't worry though, the pixel graphics aren't going anywhere. This would be an option or modification for Wayward going forward.